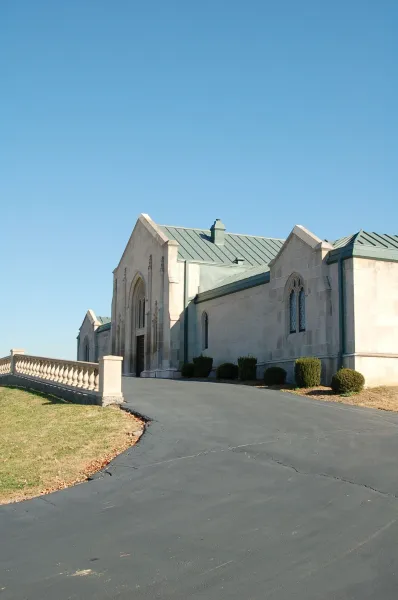 Sunset Hill Memorial Estates
Sunset Hill Memorial Estates offers families many different interment, entombment and inurnment options, including traditional burial, lawn crypts, private & community mausoleums, and cremation niches & benches.
Since 1924, our non-sectarian cemetery has served the permanent memorialization needs of the Glen Carbon community with extraordinary concern and dignity.
Burial areas with traditional monuments are available, as well as garden areas with flush markers. Our cemetery also offers special options for members of fire and police departments, unions, and veterans. Another area is exclusively for the burial of cremated remains, which also contains a scattering garden. Overlooking the entire property, our magnificent mausoleum has been an area landmark since 1929. The beauty of our park has recently been enhanced with the addition of Serenity Lake, a peaceful haven for waterfowl and rare fish. In the future, certain lots on the lake shore will be designated for individual family estate mausoleums.
Learn how you and your family can save money and avoid additional grief by planning your burial in Sunset Hill Memorial Estates. Click HERE to request a FREE Cemetery Space Planning Guide Now!