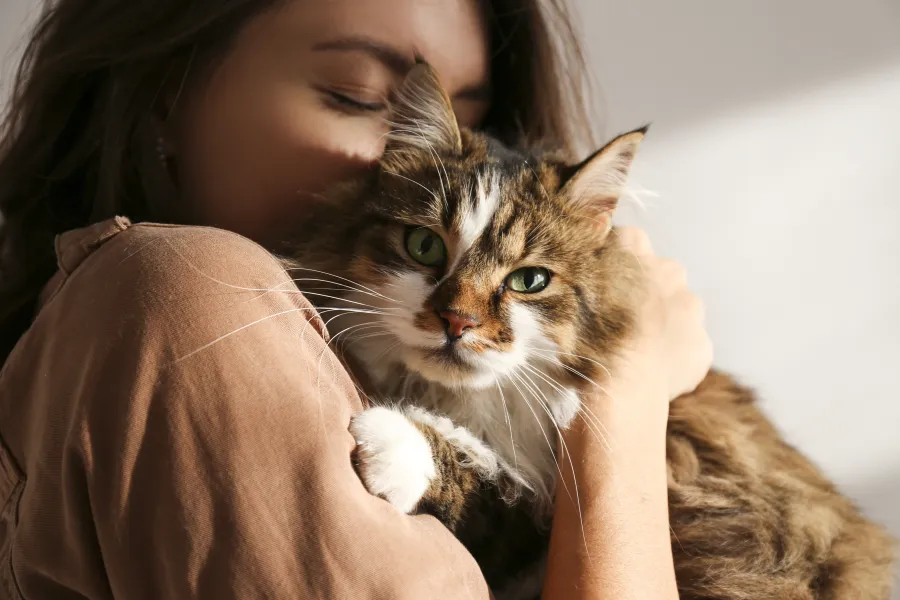 Faithful Friends Pet Garden
Your pet is your friend. You love and care for it as if it is a member of your family. After the loss of a pet, you may become overwhelmed with emotions and may experience grief in every sense of the word.
We at Sunset Hill want you to know that your sadness is a very natural feeling and nothing to be ashamed of. You are not alone, for we have lost very dear pets ourselves. We understand what you are going through and we will make sure that the complete process, from arrangement to burial, will have our undivided attention and respect.
Our concern is that you understand that we do care. If there is anything we can do to help you or your family during this time, please don't hesitate to call us at 656-3220 and we will gladly answer any question you may have.
How Old Are Pet Cemeteries?

Pet cemeteries are neither new nor a fad. They are as old as the Pharaohs of ancient Egypt. Early Chinese Emperors maintained a dog cemetery at Peking with tombstones of marble, silver, and gold. There are currently pet cemeteries throughout the entire world in such cities as Paris, Edinburgh, London and Algiers.
Why Faithful Friends Pet Garden?

The Faithful Friends Pet Garden was established in 1999 to accommodate the growing number of requests for pet burial. Sunset Hill offers one of the regions finest pet cemeteries and offers the following advantages:
Central Location/Local Family Ownership
Dedicated care and uniform spaces
Flower vases with every marker
Special consideration given to family lots along with pets.
Reserved spaces (Free of charge) for active or retired K-9 dogs and service dogs who have given their lives to protect us.
Pre-Need Arrangements

The loss of a pet is something most pet owners are not usually prepared for. Making at-need arrangements adds more stress to an already emotionally trying time.
This service is offered so the care of your pet(s) can be arranged and prepaid. It is assuring to know your options and that the future price will not affect the services you have paid for.
Rules
Burial space size is 48" x 24."
Two spaces may be used to accommodate larger pets.
All burials must be in an approved container.
All grave markers will be of only the following granite: Gray, Autumn Rose, American Black.
Size of each flush grave marker will be 28" x 16" and will include a floral vase including name, date, short phrase and standard engraving of cat, dog or bird.
Optional picture engraving available (American black granite only).
Space permitting two burials per grave with prior approval.